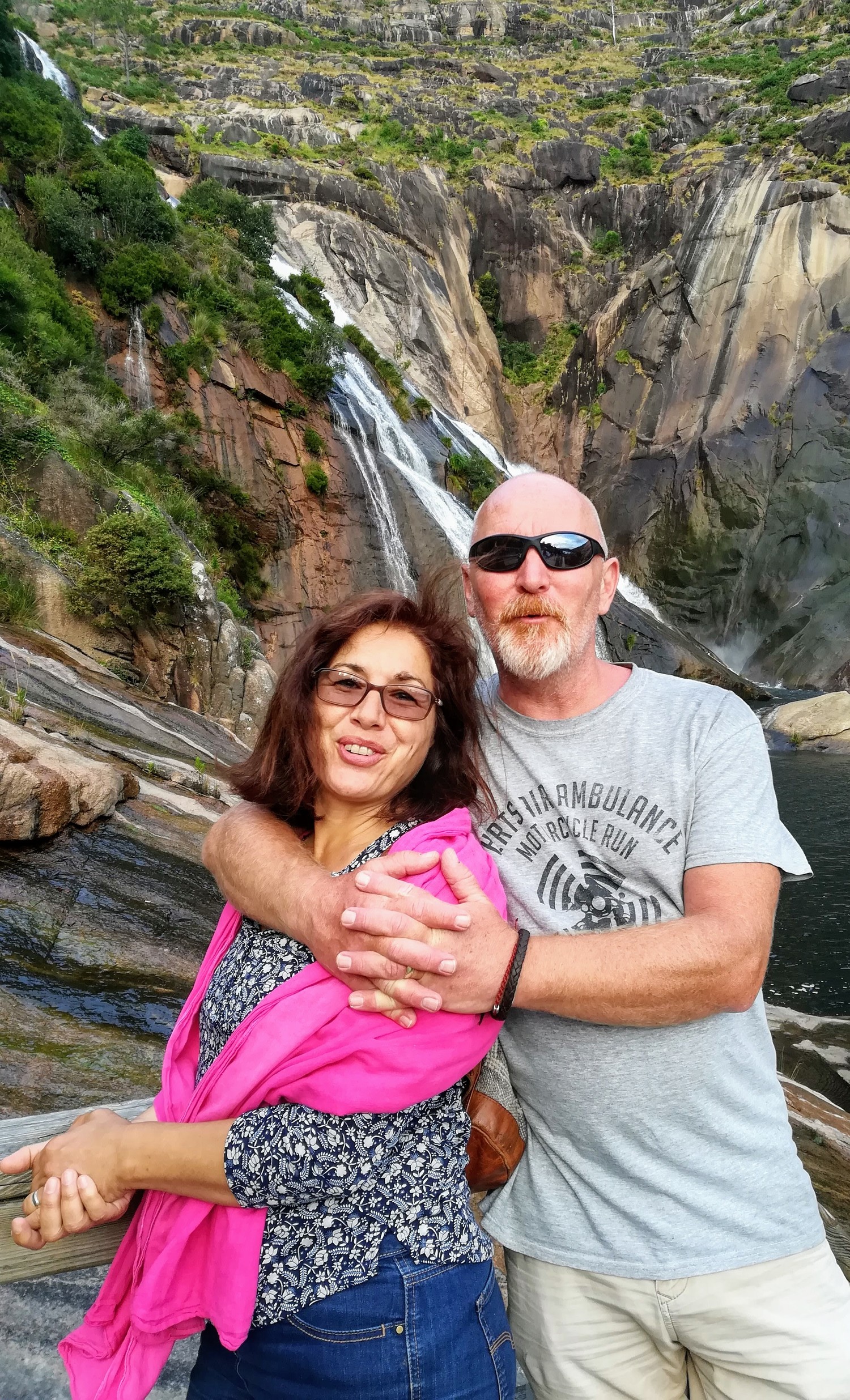 We are Mat and Rosa, owners of 'Sosego d'Oruxo'. Originally from the UK (well, almost but that's another story), we moved to Galicia 3 years ago in order to set up a small family holiday business and escape the hustle and bustle of life in the English home counties. After several months of searching various areas of Galicia we settled on the Costa Da Morte and in particular on Muxia. So this is where we are: in the hills; near the sea; away from the rat race. We hope you like it here as much as we do. If you have any questions about this part of Galicia, what to do and see, just ask!
Sosego is a Galician word meaning a state of calmness and peacefulness and this is the environment we hope to welcome you to when you visit. Our property is in a hamlet in the locality of Muxia just 20 minutes walk from 3 beaches and overlooking a quiet valley. We are privileged to have a large natural garden area which you are free to enjoy should you want to.

Camino de Santiago to the End of the World

If you have arrived in Muxia a the end (or as part) of your Camino de Santiago and are thinking of staying a while to reflect on your experience, our location may be the perfect place for you to contemplate the journey you have just made. You might just be able to see us on the map on the left which shows the Camino Finisterre-Muxia Solpor (Santiago via Finisterre to Muxia). We are the green spot that seems to complete the circuit around Muxia. This circuit actually makes a really lovely 2-hour walk to A Nosa Señora da Barca and back again and forms part of the Via Mariana.
Other walking routes and experiences
A Costa da Morte is a great place to come if you enjoy walking or hiking. There are well-established routes such as: O Camino dos Faros, Via Mariana and the Camino Finisterre-Muxia Solpor, as well as other routes. We offer a bespoke service for people wishing to undertake a walking holiday. Find out more about this service by visiting: You do the Walk, we'll do the rest
Things to do

Oruxo is a very small hamlet in the Concello (council area) of Muxia. Sitting on the top of one of the valley sides we can watch as the crops are sown, grown and harvested. A very slow pace of life! But life can be as exciting as you want it to be. With 3 beaches within a short walk and even more within a short drive, there is no end of sea swimming, canoeing, surfing or lounging around to be done.

Maybe you would prefer to walk along the coastal path to view the never-ending Atlantic and catch the sun as it sets. Not far away is the old monastery of Moraime with its church walls covered in 11th-century murals. And then there is the food. With the sea, so nearby the area is well known for its fish dishes whether it be clams, octopus or percebes (gooseneck barnacles).
Did we mention the fiestas? Throughout the summer season, there is a fiesta somewhere on the Costa Da Morte but the biggest is held in Muxia each September when our population swells from 5000 to 80,000. What a party!
We think Muxia and the Costa Da Morte offer a fantastic holiday experience whatever your interests. From artisan lace makers to surfing and more. Come and see!

The Parador Costa da Morte (Muxia) overlooks Lourido beach - a 15-minute walk from us. So, if you'd like to stay somewhere rural, tranquil and yet have easy access to beaches, shops, bars, restaurants and spa facilities look no further than Sosego d'Oruxo!
Longer Stay options
We know that more and more people are embracing digital nomad / remote working lifestyles. If you'd like to discover what this part of Spain has to offer while working remotely, ask us about our really great long-stay (28+) night rates.
Transport
If you don't have your own car getting around rural Galicia can be difficult although there are bus routes from both of our closest cities: Santiago de Compostela, La Coruña as well as to Cee, Camariñas and Finisterre. For a more convenient and personalised service, we have a licenced taxi and offer priority bookings for our guests.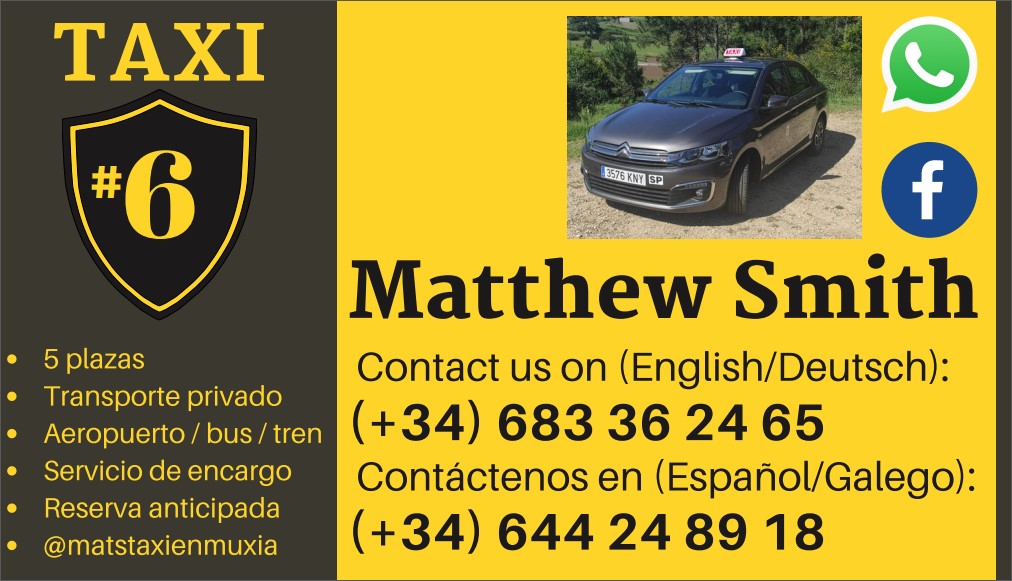 Find us on social media

Don't forget to like or follow our social media pages!